To gain basic knowledge on a new topic do not necessarily demand you to read tons of books or sign up for a course. In some cases, you can actually replace the dusty classroom with a tiny App and gain knowledge while sitting at home and having fun. Right now there are a lot of science iPad Apps you can work with to make it easier and more fun to pick up scientific knowledge.
In this article, I am are sharing with you a handpicked collection of Apps divided into different disciplines of science. Whether you are a student, a science professional, or just a plain science enthusiast you can take advantage of a wide range of iPad Apps for chemistry, biology, astronomy, earth and environment, and some helpful productivity Apps. You will find that a number of these Apps are free while others cost only a few dollars. Either way, these iPad Apps are all intellectually rewarding, engaging and even entertaining. If we have missed any App worth including in the list, please write us a comment below. We will appreciate if you will share this article to your friends. Enjoy!
[exec]$filestr = file_get_contents('http://tripwiremagazine.com/googleadsensebelowmoretag.inc');echo $filestr;[/exec]
 Chemistry Apps for iPad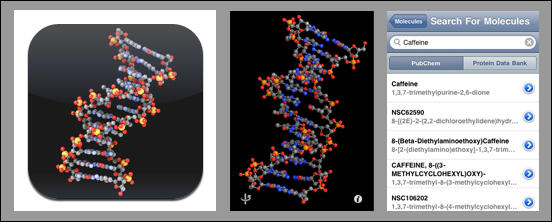 Molecules is an application for viewing three-dimensional renderings of molecules and manipulating them using your fingers. You can rotate the molecules by moving your finger across the display, zoom in or out by using two-finger pinch gestures, or pan the molecule by moving two fingers across the screen at once. These structures can be viewed in both ball-and-stick and space-filling visualization modes.
Buffers is a scientific tool for designing buffer solutions for pH control. Buffers is useful both as a handy reference of available buffering agents and as an accurate, portable buffer calculator for chemical, biochemical and biological research.
Discover the fundamental nature of matter; everything is made of atoms. The atomic theory is brought to life in "Atoms in Motion" — a fully interactive atomistic simulation that uses sophisticated Molecular Dynamics (MD) algorithms to perform computational chemistry calculations right on your iPad. Such computations reveal the motions of atoms as they attract, repel, and collide with one another.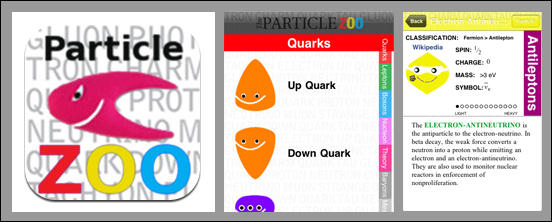 Would you like to get to know the particles that make up our universe a little better? Then carry this convenient list of subatomic particles in your pocket! Based on The Particle Zoo plushies.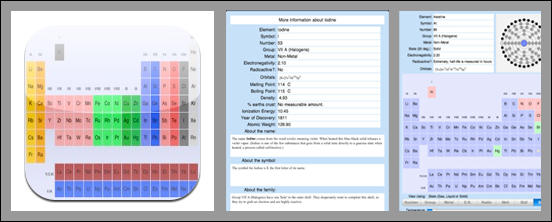 This is a standard periodic table of the elements – a necessity for anyone interested in or even exposed chemistry. However, the version differs in that instead of cramming all the information for an element into one little square, you can select a chemical attribute and have the entire chart color coded to plainly show how the different elements vary with regard to the selected trait.
Of all the periodic table apps, there is only one which Stephen Fry described as "Alone worth the price of an iPad!". The Elements: A Visual Exploration is not a reference app, it is a rich and engaging love story of the periodic table, told in words and pictures, and allowing you to experience the beauty and fascination of the building blocks of our universe in a way you've never seen before.
iCelsius, a temperature probe, turns the iPhone, iPad or iPod touch into a digital thermometer. IMPORTANT – Requires separate hardware available from http://www.icelsius.com to operate. The App can work in demo mode however if no probe is connected. The current App downloaded from the App store will read temperature, create graphs and set up alerts.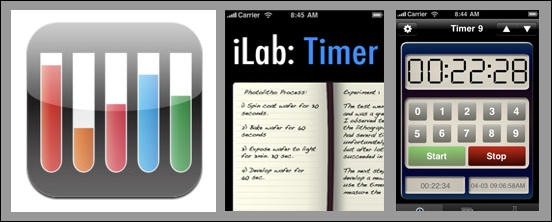 Harnessing the simplicity found in physical laboratory timers, iLab: Timer brings accurate, simple, and easy timing to the iPad. Up to 10 independent timers can be set, timing simultaneously, and customizable depending upon your timing needs.
Biology Apps for iPad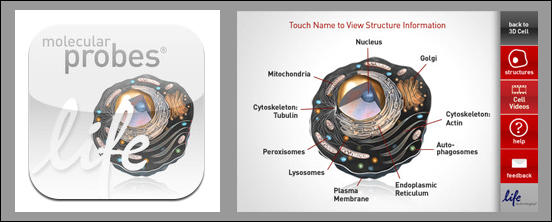 Learn about the cell and all its structures using our new 3D Cell iPhone application tool. Enjoy the ability to rotate the cell 360 degrees and zoom in on any cell structure. Visit the cell structure screen and learn more about how each structure functions. In this application you can also watch videos from our live cell video library as well.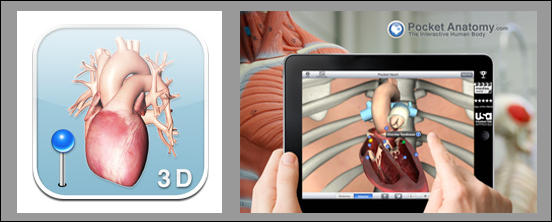 Whether you're a human biology student needing to learn, understand and memorize all of the anatomical features and functions of the heart, or a health care professional looking for a novel way of communicating a diagnosis or procedure to a patient, colleague or trainee, Pocket Heart's unique 3D interface can facilitate this. – Students: You can use this App as a study tool to help you brush up on your knowledge of the heart in preparing for your human biology exams. – Doctors/Health Care Professionals: This App offers you a unique communication resource on which to demonstrate your diagnoses and surgical procedures to patients. – Parents: Use Pocket Heart as an educational aid in showing your children how the human heart works in a fun and game-like 3D environment.
How do cells divide to grow new hair, repair your skin, or strengthen your bones? Mitosis walks you through the process of cell division, and explains everything that happens along the way. You'll usher cells through mitosis with your fingers, learning about what happens in each phase of the process. You can also look at images of actual cells dividing under a microscope and see the actual structures you've studied.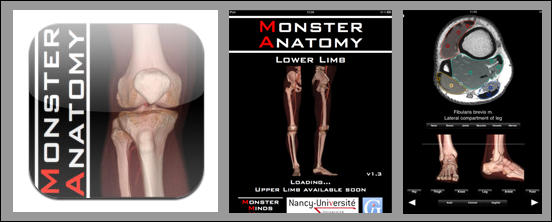 Monster Anatomy HD – Lower Limb is an interactive lower limb radiology atlas presented at the 2009 Radiological Society of North America annual meeting. The application was developed in the Medical Imaging Department of the University Hospital Center of Nancy, France, under the supervision of Professor Alain Blum. This application is designed for health-care professionals (Radiologists, General Practitioners, Orthopedists, Surgeons, Physiotherapists among others) as well for students, as a reference and learning tool. It contains 384 contiguous MR slices (4-5 mm thickness) in the three anatomical planes.
Muscle System Pro III is used by most universities and is now the standard learning/reference tool for students and medical professionals. Muscle System Pro III's primary use is as a learning tool but it can also be used as a fast and innovative reference tool by utilizing the index function that allows the user to select a muscle and the App will automatically zoom in and identify it. Additionally, this App is ideal for physicians, educators or professionals, in helping to locate a muscle and / or explain its relevance for certain conditions, ailments and injuries.
Nature's Bioluminescence offers a close look at some of the extraordinary organisms that produce light. Enjoy interactive animations, photo galleries, and videos that reveal the beauty of this amazing natural phenomenon, how it works, and how scientists study it. Each chapter of the App, which is adapted from the iPad content featured throughout the exhibition gallery, is set to a symphonic soundtrack composed exclusively for Creatures of Light.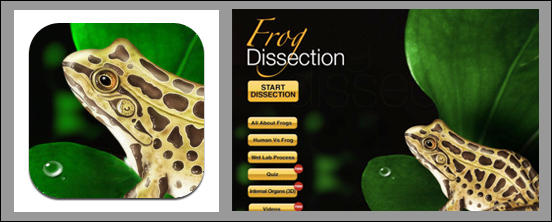 Frog Dissection from Punflay, is a greener alternative for teaching dissection in the classroom. This iPad App is suitable for middle-school students who are learning about organs and organ systems as part of their life science curriculum. Students can try dissecting a virtual specimen with all the trappings that come with the real procedure-minus the mess of course! Besides a virtual chloroformed specimen, the App comes with all the dissection tools and detailed instructions to complete the procedure. Once dissection is complete, the frog's organs are exposed for further study. Vivid 3D images will help students visualize the internal organs very effectively. For enhanced learning experience, the App also has information on the different types of frogs, frogs' life cycle, anatomical comparison of frogs with humans, an interactive quiz and detailed descriptions of the organs.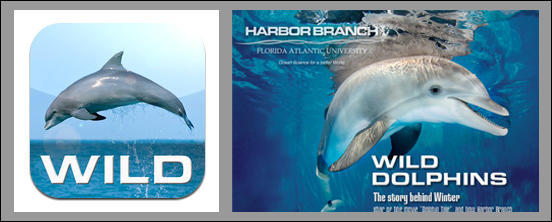 If you know about the movie "Dolphin Tale" or are interested in Dolphins, Marine Mammals, or Ocean Science, you will love this FREE App! Wild Dolphins tells the story behind the movie "Dolphin Tale". Interviews, videos, graphics, sounds and interactive elements provide a factual and scientific background to Winter's miraculous rescue and recovery.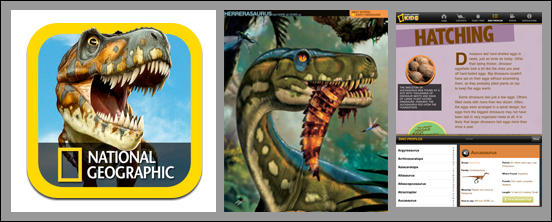 The National Geographic Kids Ultimate Dinopedia is the most complete, most beautiful, and most up-to-date look at the dinosaur world. It bursts with astonishing artwork. It amazes with fantastic facts. It captures the newest, coolest paleontology. Meet the smallest, largest, fastest, and slowest dinosaurs known. Find out the most famous dinosaur mistakes. Judge winners in the greatest dinosaur battles of all time, and discover much more!
An interactive, adaptive and fun memory game for children of all ages. This App contains an amazing, one of a kind, collection of over 70 authentic animal images and sounds. The perfect way to engage children in a fun game while they learn about a broad range of animals from all over the world. Tailor made and carefully designed by experienced educators to fit the needs of small children this educational game is a wonderful asset in any animal loving family.
Tap into the great outdoors with NatureTap, the only nature App that lets you swipe, flip and tap your way through hundreds of birds, bugs, frogs and flowers. And challenge yourself with fun and exciting games. You will love the fun visual interface and the intuitive tap-to-search functionality for exploring plants and animals by shape and color. NatureTap includes brilliant images, detailed maps, crystal clear audio, and detailed descriptions.
Physics Apps for iPad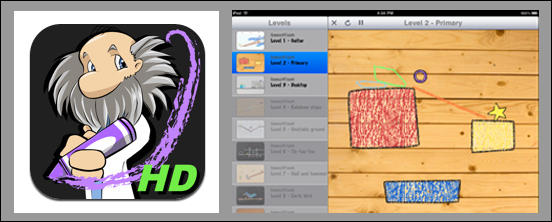 Touch Physics HD is a collection of 89 new and beautifully hand drawn levels devised by the professor in his lab. They are as progressively challenging as the original Touch Physics and Touch Physics 2. Are you up to this new challenge? Can you defy the laws of physics and control the wheel's destiny in order to complete all 89 levels? You can even change the laws of physics to suit your gameplay! Draw shapes that interact with the wheel, causing it to move according to physical laws. When it reaches the star, the level is complete.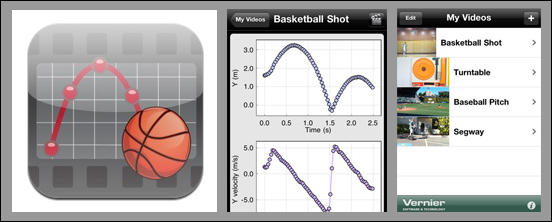 Vernier Video Physics for iOS brings physics video analysis to iPhone, iPod touch and iPad. Take a video of an object in motion, mark its position frame by frame, and set up the scale using a known distance. Video Physics then draws trajectory, position, and velocity graphs for the object. Share video, graphs and data to Facebook, your Photo Library and to your computer running Vernier's Logger Pro software. Video Physics is perfect for physics students and instructors. Perform on-the-go analysis of interesting motions.
Environmental Science Apps for iPad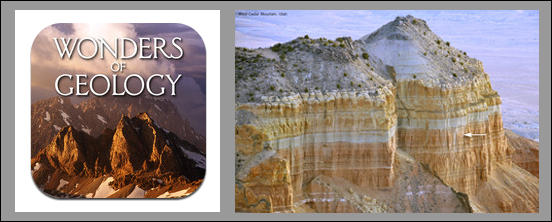 Wonders of Geology has all the features of a cool science App: animated diagrams, pinch and zoom, thumbnail navigation, maps, etc. But like a great book it also has an author, a man with a passion for his subject and a desire to share it with others. It's as if we're with Michael Collier in the cockpit of his Cessna. As we look out at the spectacular landscape, he speaks to us. Mystery becomes understanding; the wonders of the earth shine.
The best selling weather radar App in the App store, expanded and updated for the iPad! Simple, fast, easy to use, gorgeous animated graphics. Includes full animated coverage of the entire U.S., as well as the latest radar imagery across the globe overlaid on three styles of scrollable, zoomable maps. In addition to weather radar and cloud cover, Weather Radar HD is a real-time weather map of the entire world with current conditions and local forecasts. Zoom and scroll and the weather conditions are updated in real time, with current condition icons and temperatures displayed right on the map. Just like the weather maps on TV!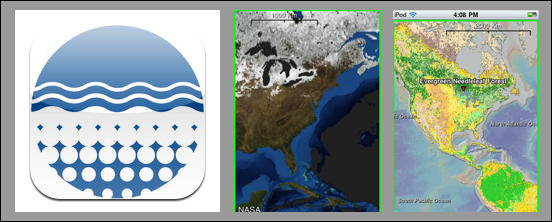 Explore your planet as never before with the mobility of EarthObserver. Use your fingertips to travel through terrestrial landscapes and across the ocean floor. Visit frozen icecaps, study geological maps, scout mountains to climb and trips on coastal waters and exploit a rich atlas of other earth and environmental imagery. EarthObserver brings to you the latest compilation of detailed ocean floor relief gathered by oceanographic research ships using modern swath mapping technologies, combined with land elevations from satellite stereo imagery.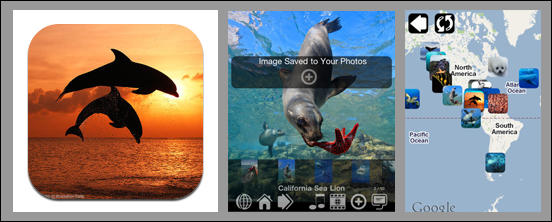 Travel the Oceans of the World with Award-Winning Wildlife Photographer and Author Brandon Cole, exploring the beauty and diversity of earth's marine life. Featuring 250 stunning images in 25 Galleries, iTunes integration and a Built-in Music Player, Facebook sharing, Map-based Navigation, Slide-show player and a save-as Wallpaper feature.
Did you just experience an earthquake? Find out how close and how big it was with iFeltThat, the most detailed and customizable worldwide earthquake App for the iPhone and iPod touch. iFeltThat retrieves information directly from multiple official sources to show you microquake activity as low as magnitude 1.0 in most U.S. regions. Earthquake lists for U.S. regions show you more precisely where an event occurred (not just "Northern California," but "5 mi SE of Santa Rosa, CA"). Compare the screenshots of other Apps to see the difference! Rotate any list view to see the region-wide map. In addition to 20 region-specific event listings around the world, iFeltThat features a Nearby region, which uses your current location as a center point.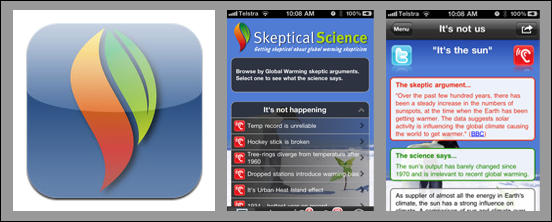 Ever heard someone claim Global Warming isn't happening? Did their explanation seem wrong but you didn't know why? Skeptical Science helps you find out what the peer reviewed science has to say about global warming. The easy navigation by skeptical argument allows you to take a statement and find out for yourself whether it is based on credible science or not.
Astronomy Apps for iPad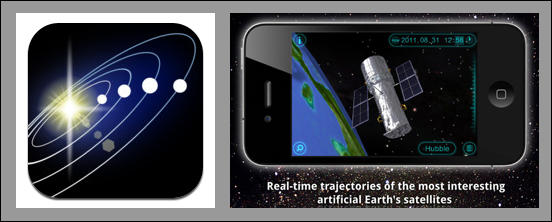 Have you ever built a Solar system model? Cups, bowls, and papier-mache balls are in the past, because Solar Walk is a time-sensitive accurate information-packed interactive model of the Solar system and the Milky Way galaxy. This 3D Solar System model lets you navigate through space and time, see all the planets in close-up, learn their trajectories, inner structures, history of their exploration, points of interest and more. It even has detailed 3D models of the most interesting man-made satellites. Use 3D mode to get a more realistic experience and zoom out to view and spin the entire Galaxy!
Where will the Sun rise and set today? Is there a Full Moon tonight? Where is the Big Dipper? What is the name of that bright star? What are some fun facts about these objects? SkyView Free is powerful, easy-to-use, and answers these questions and more. Simply point the camera to the sky, tap on what you see and discover neat things about these sky objects. SkyView Free is unique as it blends the camera view with incredible 3D graphics of the sky objects to provide an Augmented Reality (AR) view of your sky. This App runs on your retina iPad at full HD resolution in addition to your iPhone and iPod.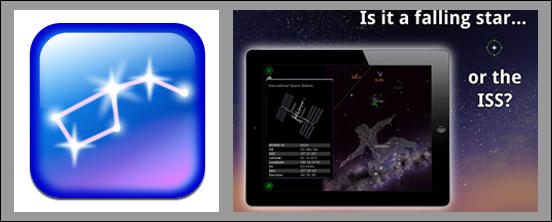 Do you like stars? Star Walk is a stellar augmented reality App that labels all the stars, constellations, and satellites you point your iPad at. You can track the ISS, find out what constellation you've been looking at from your bedroom window and get a lot of exciting and educative information. Combine that with the amazing Apple Design Award winning graphics and highest quality content, you get the magic so highly praised by those who have tried it.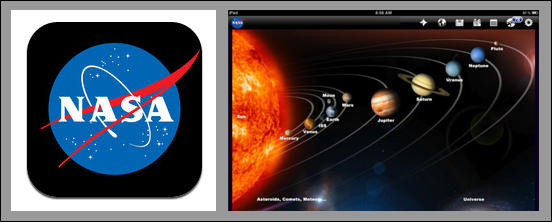 Come explore with NASA. Now on your iPad. It features thousands of images from NASA IOTD, APOD and NASAImages.org as well as on demand NASA Videos from around the agency. You can also enjoy live streaming of NASA TV; gain access to current NASA Mission Information, launch information and countdown clocks and many more.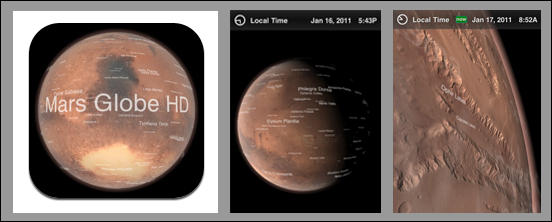 Take a tour of the mysterious Red Planet. This virtual globe combines a high-resolution satellite map with laser altimeter data and advanced topographic lighting to present the planet Mars as it appears from above. An Introduction and Guided Tour present some of Mars' most intriguing features. You can leave the guided tour and explore Mars as you like; over 1500 surface features have been annotated with information and links. Mars Globe HD is a must-have App for anyone interested in our solar system.
A major solar flare erupts on the sun. Before long, your phone chirps in your pocket to let you know! Pulling out your phone, you see a 3D view of the sun — a digital reconstruction of satellite images freshly downloaded from NASA's "STEREO" satellites, orbiting millions of miles away. You rotate the sun with your finger to view it from any angle. You pinch in and out to zoom in for a closer look at the sun's ever-changing surface.
Hold the Moon in your hands. Moon Globe HD turns your iPhone, iPod Touch or iPad into a precision instrument for viewing Earth's Moon. Satellite imagery and topographic laser altimeter data are combined to render the Moon with realistic lighting in realtime 3D. Use the multi-touch screen to manipulate the view. Spin above the surface, or switch to Telescope mode to see the Moon as it appears from your location on Earth. Adjust the display time and watch the sunlight shift over the lunar landscape. A "tag cloud" floats just above the surface, labeling terrain features and spacecraft; touch any label to find out more about that feature. Moon Globe also shows you where the Moon and Sun are in the sky with its dynamic sky compass.
G – .99
G allows you to quickly experiment the effects of the Universal Gravitation by adding bodies into the simulation, seeing how they react to each other in real time. G offers a vast universe to add your bodies into, potentially allowing you to create stable planetary systems, binary star systems, and other multiple-body complex systems. G is very simple to use. When you first start it, you are presented with the solar system. The Sun and all planets from Mercury to Uranus are added to the simulation, including the Earth's Moon.
Science Reference Apps for iPad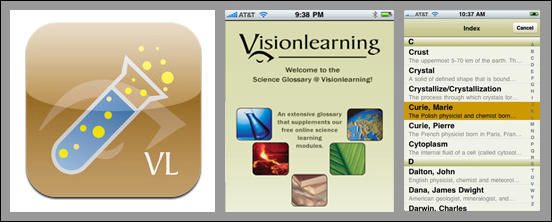 A glossary of scientific terms and short biographies that support the science education website, http://www.visionlearning.com. All definitions link to related terms and to free, detailed science learning modules. Though geared for high school and undergraduate students using our website, the glossary and modules are appropriate for anyone generally interested in science.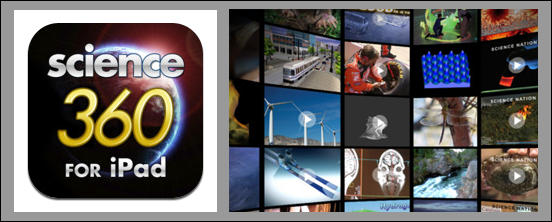 The National Science Foundation's (NSF) Science360 for iPad provides easy access to engaging science and engineering images and video from around the globe and a news feed featuring breaking news from NSF-funded institutions. Content is either produced by NSF or gathered from scientists, colleges and universities, and NSF science and engineering centers.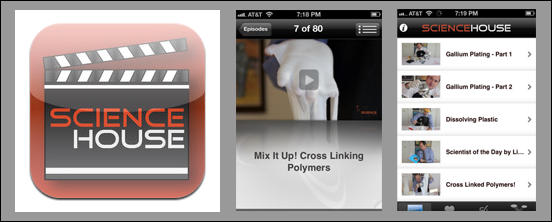 A growing library of over 80 hands-on Science lessons that are great for home and the classroom. These short videos demonstrate inexpensive and easy to recreate experiments that are designed to inspire and excite kids of all ages. VideoScience is hosted by Dan Menelly, a Science Teacher at the UN International School and a 2010 Einstein Fellow with the National Science Foundation in the Office of Cyberinfrastructure. VideoScience is proudly brought to you by Science House and the Science House Foundation.
Throughout history people all over the world have invented stories to answer profound questions such as these. Have you heard the tale of how the sun hatched out of an emu's egg? Or the great catfish that carries the world on its back? These fantastical myths are fun – but what is the real answer to such questions? The Magic of Reality for iPad is a new and groundbreaking approach to interactive books, taking us on an enthralling journey through scientific reality, and showing that it has an awe-inspiring beauty and thrilling magic which far exceeds those of the ancient myths.
Science Productivity Apps for iPad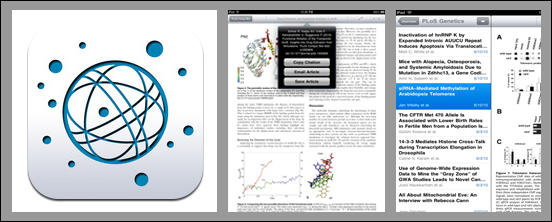 Read the most recent articles from the seven journals published by the Public Library of Science. PLoS Reader is designed just for the iPad and features a full-screen, page-turning interface.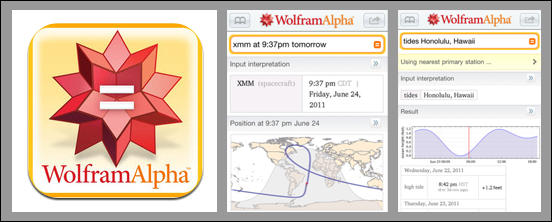 Remember the Star Trek computer? It's finally happening–with WolframAlpha. Building on 25 years of development led by Stephen Wolfram, WolframAlpha has rapidly become the world's definitive source for instant expert knowledge and computation. Across thousands of domains–with more continually added–WolframAlpha uses its vast collection of algorithms and data to compute answers and generate reports for you. Parts of WolframAlpha are used in the Apple Siri Assistant; this app gives you access to the full power of the WolframAlpha computational knowledge engine across varied domains like, mathematics, physics, chemistry, engineering, astronomy, earth science, and many others.
Notability powerfully integrates handwriting, PDF annotation, typing, recording, and organizing so you can take notes your way! Discover the freedom to capture ideas, share insights, and present information in one perfect place on iPad. Notability encourages productivity to be beautiful. Use our gorgeous retina ink to capture information, while liberating yourself from piles of paper and books by keeping this data in Notability.
Notes Plus is a powerful note-taking tool that supports handwriting, typing, audio recording and PDF annotation. It offers close-up writing mode, stroke smoothing, vector shape auto-detection, palm handling, complete folder structure, images, PDF exporting and emailing, automatic backup to Dropbox and more.
Note Taker HD is a powerful App for writing and organizing handwritten notes, diagrams, etc., on the iPad. It can also be used to annotate PDF files. It can shrink your writing so you can easily fit a lot of text on a page. You can read the reduced-size "ink" as if you had written those letters with a very fine pen. It gives you solid functionality and control to produce the pages you need.
GoodReader has earned its accolades by the way it handles huge PDF and TXT files, manuals, large books, magazines, and renderings of 100 mb and more with great speed. The ability to mark-up PDFs opens up new doors to GoodReader users who can now use typewriter text boxes, sticky notes, lines, arrows, and freehand drawings on top of a PDF file. Besides reading, you can also sync your files with remote servers: sync with Dropbox, SkyDrive, SugarSync and any WebDAV, AFP, SMB, FTP or SFTP server. You can also sync entire folders or individual files separately.
Sonny M. Day is a passionate SEO and web design enthusiast who loves photography, mountain climbing, snorkeling and dirt bike riding.